At OmegaOne, we manufacturer stainless steel hydraulic fittings and adapters. We also manufacturer braid bands for use in the metal host's application process. In order to ensure complete customer satisfaction and quality assurance, we offer material traceability for all of our products.
All of Our Fittings and Braid Bands are Fully Traceable

Material traceability is the ability for our products to be marked with a code and or information. This identifies our product as made by OmegaOne, so our company logo and material type are part of that process as well as a three-digit heat code.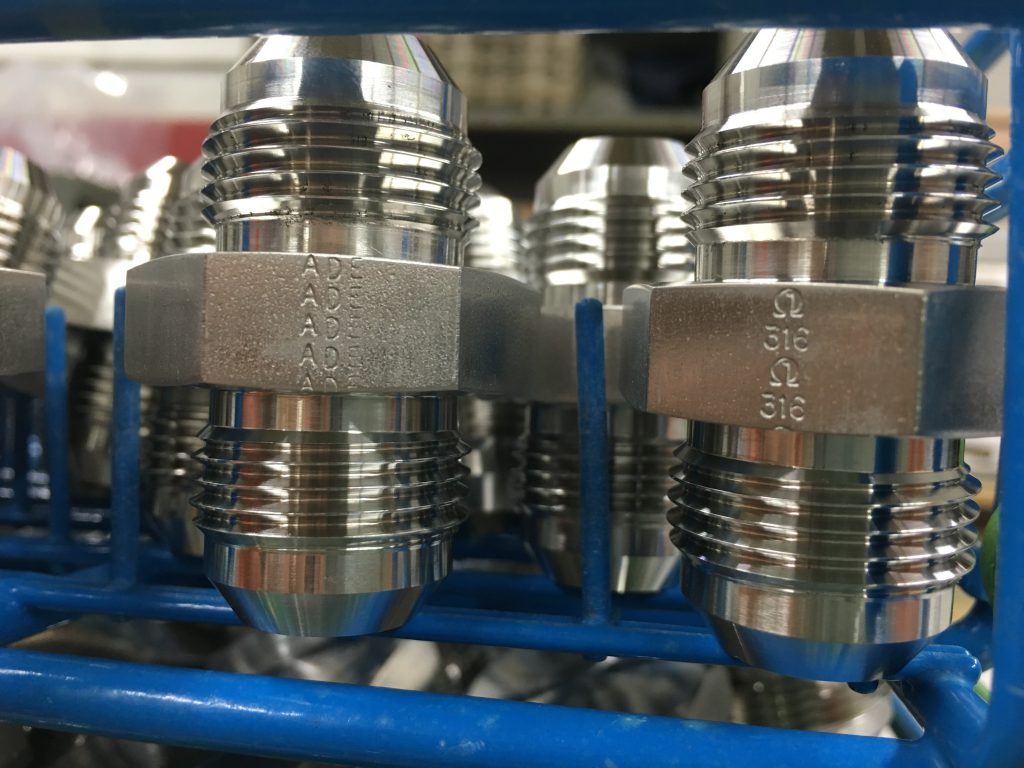 What this allows us to do is either at the time of order or following the order you can contact us for the information, and we can easily retrieve it.
We can offer what's called a certificate of compliance, which states the material properties. We can also provide what's called the full MTR material traceability report that goes all the way back to the raw material and how the metal was formed.
Why OmegaOne Offers Material Traceability
This system not only makes it easy for us to know the history of each product we supply, but it also makes it convenient for you to know that you can always have access to this information.
Material traceability is a standard feature that we offer to our customers because it's another way we can provide a level of quality assurance. We want to show you that we offer good quality products and that we stand behind them.
If there is ever a quality issue with one of our products this system allows us to be able to trace the origin of the problem, allowing us to eliminate that problem from happening again in the future.
Different Markings for Different Product Types
We mark our products differently depending on the type of product. If you need help identifying your product's material tracing codes, contact us today.
Likewise, if you have any other questions about our material traceability system or our products in general, you can browse our catalogs or contact us in the form below.