Throughout the complete line of stainless steel fittings manufactured by OmegaOne, O-Rings are commonly used. An O-ring is a circular black doughnut shaped gasket that is provided on OmegaFlare, OmegaBite, OmegaPipe and OmegaSeal all make use of an o-ring.
O-rings form a seal on fittings that allows the fitting a better seal even in high or low temperatures and the pressures. There are four types of o-rings typically used with stainless steel tube fittings: buna, viton, silicone, and nitrile.
Each type of o-ring is used for a different type of o-ring depending on the conditions your application will be working in.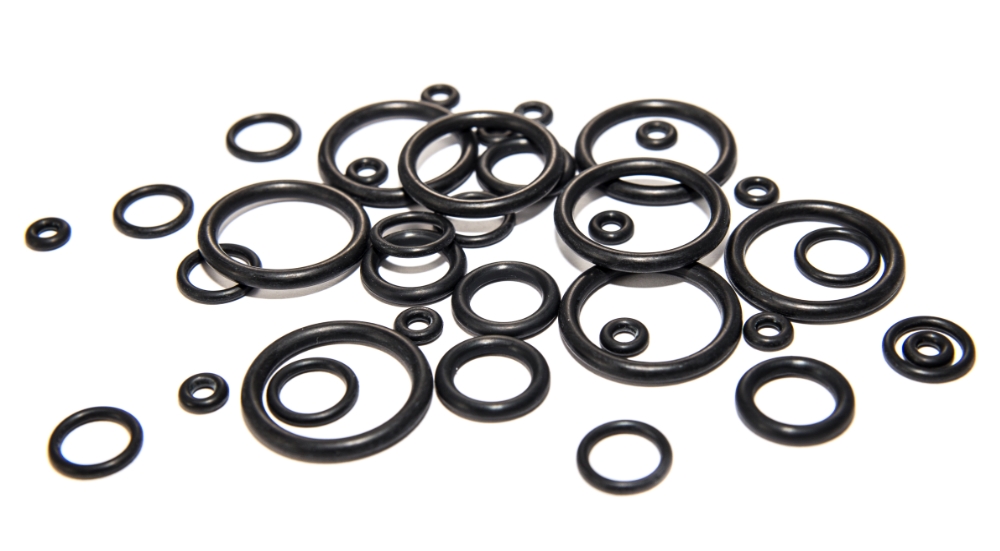 Buna O-Rings
Buna O-rings are the most common rings used throughout the fittings industry. They are the standard O-ring at OmegaOne. These rings serve a wide range of temperatures from 40 below zero to 250 degrees Fahrenheit. They are resistant to oil, solvent, water, gasoline, and propane applications. They are built to resist abrasion.
Viton O-Rings
Viton O-rings are the next most common ring which can handle temperatures from about 15 below to 440 degrees Fahrenheit. Therefore, these rings work well in higher temperature environments, oxygen oils, hydraulic fluid, and chemical fuel applications.
Silicone O-Rings
Silicone o-rings also work well in higher temperatures but are better for static environments. They also provide great flexibility and has a longer lifespan.
Nitrile O-Rings
Nitrile O-rings are known for their success within petroleum and fuel applications. Many military specifications require nitrile O-rings. Due to their permeability for oil and gas, nitrile O-rings are most commonly used in the CNG applications.
---
Fittings Made Easy
Every fitting we manufacture and supply are completely traceable due to the material traceability code on each product. If a fitting has an O-ring, there will be a "G" noted in the traceability code.
Making sure you have the right fitting for the application you are working with can be difficult and hard to keep track of, but with OmegaOne, we make finding your fittings easy! Our customer service and sales teams are well versed in every product we sell. That means that they can help answer any questions you have and guide you to the fitting you need! They can even educate you on a number of non-standard fitting products we can supply to you.